Capeside: Sunset Beach, North Carolina
A Community As Distinctive As Its Homes
Only minutes from the bustling Grand Strand of Myrtle Beach and less than an hour's drive to the historic seaport city of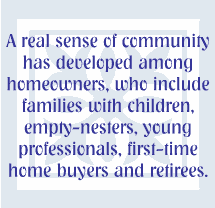 Wilmington, Capeside is located in beautiful Sunset Beach, North Carolina. With a small town feel yet convenient to all the modern necessities of life, Capeside is a community worth discovering.
Because Capeside is nestled near the Atlantic Ocean and the Intracoastal Waterway, aquatic activities abound, from surfing and swimming to chartered deep-sea fishing to just trying your luck casting a net from a local dock. Residents of Capeside are only minutes away from tidal marshes, fishing creeks and a pristine white sand beach.
Golfers will enjoy 14 challenging courses within 10 minutes driving distance of Capeside.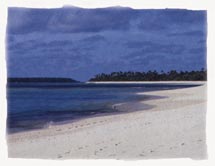 The surrounding South Brunswick Islands and Myrtle Beach area offer an additional 100 championship courses within an easy drive. All this, combined with unique shops and restaurants, state-of-the-art medical facilities and a year-round temperate climate, make Capeside a place you surely will want to call home.
Developed by Whitney Blair, Inc. and marketed by Coldwell Banker Sloane Realty, the residential home lots average a third of an acre in size. Whitney Blair Inc. has developed a unique concept of offering its clients the services of high-end preferred builders, with more than 20 custom floor plans from which to choose. You also can work with one of the most highly respected builders in the Grand Strand to create the "build-to-suit" home of your dreams.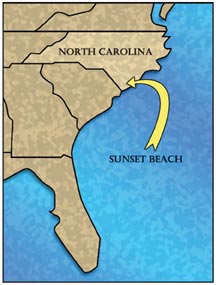 They include: Jeff Sanderson of Whitney Blair, Inc. (developer/builder); Paul Tyndell, Paul D. Tyndell Custom Homes, Inc.; Fred and CB Yarbrough, Yarbrough & Company Builder, Inc.; Wray King, King & King Builders; and Charles Fox, Charles Fox Homes, Inc. Bring in your floor plan and we can work with you to create the home you envision. Sanderson's method is based on compiling crucial building ingredients such as informative meetings, expert opinions and building techniques from our group of outstanding builders.
The homes are between 1,600 square feet and 2,300 square feet, with prices in Phase III ranging from $290s to the $400s. Located in a preferred flood zone, Capeside homeowners are not required to obtain floor insurance, which can be costly for people who live near the coast.
All Capeside homes are built on a crawl space and are Energy Star rated.Each home is tested for air loss by the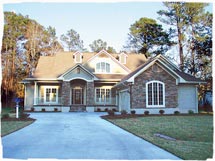 Energy Star division of the Environmental Protection Agency. All Capeside builders are required to use materials and construction practices that comply with EPA home energy standards. By using airtight ducts, energy efficient vinyl windows with spectrally selective glass and the latest in energy-efficient heating and cooling systems, homeowners save 30 percent or more on their electric bills. Construction inside and out reflects the builders' commitment to quality. From exciting rooflines to lush landscaping with irrigation systems, high ceilings, fireplaces and ceramic tile, homes at Capeside are built with attention to detail. Comprehensive architectural guidelines are in place to ensure that every Capeside home meets or exceeds developmental standards.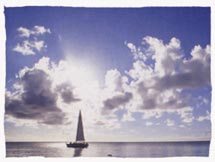 The Capeside community is as distinctive as its homes. A spectacular entranceway greets you upon entering and the commitment to quality is evident in the decorative streetlights and mailboxes.
The Capeside Property Owners Association will make sure the community continues to be aesthetically pleasing long after the homes are built. Dues are $300 per year, and all homeowners must be members. The Association pays for landscaping and maintenance of the entrance and community green spaces. Located inside the city limits of Sunset Beach,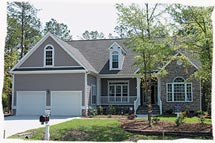 Capeside residents receive weekly trash service, police and fire protection, water and sewer service and road maintenance from the city.
A real sense of community has developed among homeowners, who include families with children, empty-nesters, young professionals, first-time home buyers and retirees. Capeside is community you will be proud to call home.